Mobilex Wholesale
Since 1999 Mobilex has been trying to help, to advise and to select the optimal mobility equipment for persons with disabilities. Our motto is "setting new technical and quality standards on the market". Therefore, as the manufacturer and as the exclusive importer, we distribute many well-known and respected brands from all over the world. Along these years, thanks to professionalism and customer care, we have managed to become one of the leading distributors of the rehabilitation industry in Poland.
Technical service of rehabilitation, mobility devices
This is an important part of our activity. We provide a wide range of maintenance and repair services (warranty and post-warranty repairs, parts exchange, replacement of inner tubes and tires, batteries, repairs of PG and Dynamics controllers for power wheelchairs, sewing accessories and upholsteries). We also provide services at the customer's home if necessary. We offer comprehensive service support and full professionalism of our services. The detailed information can be found at www.serwiswozkowinwalidzkich.pl
Retail stores
We invite you to visit our stationary stores, where qualified consultants will help to serve your needs and inquiries.
Al. 29–go Listopada 83
31 – 406 Kraków (12 411 59 97)

Ul. Duńska 3/5
91 – 204 Łódź (42 214 29 11)
We carry out prescriptions of public healthcare system for orthopedic and assistive medical devices, so it is easy to get reimbursement for rehabilitation equipment with us.
Web shop
A modern online store where you can buy all products from our offer, if you are not able to visit one of our stationary stores. It is a great alternative for those who love shopping "on line". In virtual world we are at your disposal at www.galeriazdrowia.pl
Sales assistants
Our sales representatives are qualified and experienced physiotherapists, who will assist every professional and retail customer by phone, by e-mail, but also with a visit depending on each individual needs. If necessary, our salesmen visit customers at their homes. They measure, analyze, match and present products which are best fits for each user and those which require greater commitment and a perfect fit to the customer's needs.
Scholl comfort footwear
Scholl is a famous footwear brand that we are proud to represent as the sole distributor on the Polish market. A great variety of Scholl shoes, the advantages that they deliver should convince everyone, that it is a great proposal for all who seek guaranteed comfort in daily walking.
We are the exclusive distributor of following companies in Poland: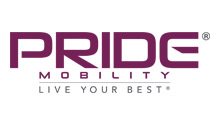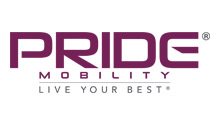 DOWNLOAD MOBILEX CATALOG (PDF)